We welcome the New York Life Insurance Company  to the Expo. New York Life Insurance Company  will be providing Financial solutions for small businesses and individuals  for attendees at the event.
Visit AfricanUnionExpo.org for more information for Merchants and general Attendees or email  info@africanunionexpo.com or phone 646-502-9778 Ext. 8002
About the New York Life Insurance Company: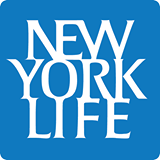 Our mission: To provide security and peace of mind through our insurance, annuity, and investment products and services.
As a mutual company, we are able to focus on our most important priority: you. By maintaining superior financial strength and always acting with our guiding principles of integrity and humanity, we protect your future.
Every decision we make and every action we take has one overriding purpose: To be here when you need us.
Products
Life Insurance | Retirement | Investments
Contact: Carmen Tomlinson


Licensed Financial Professional
              New York Life Insurance Company
576 Broad Hollow Road
              Melville, NY 11747
              914-582-9149
ctomlinson@ft.newyorklife.com
Carmen Tomlinson
Licensed Financial Professional
New York Life Insurance Company


576 Broad Hollow Road
Melville, NY 11747
Tel. 631-391-2900
Fax 631-391-5869
Cell 914-582-9149
http://africanunionexpo.org/wp-content/uploads/2018/09/African-Union-Expo-Logo-2018-300x156.png
0
0
Dr. Dennie Beach
http://africanunionexpo.org/wp-content/uploads/2018/09/African-Union-Expo-Logo-2018-300x156.png
Dr. Dennie Beach
2016-10-27 18:30:04
2016-10-27 18:35:39
Services Profile: We are proud to welcome the New York Life Insurance Company as a merchant to the African Union Expo 2016